---
U.S. House of Representatives Pass $715 Billion Transportation Reauthorization Bill
The U.S. House of Representatives has passed its version of the Transportation Reauthorization Bill (H.R. 3684). The Ports-to-Plains Alliance is extremely appreciative to Texas Congressmen Jodey Arrington (CD-19), Henry Cuellar (CD-28), Ronny Jackson (CD-13), Tony Gonzalez (CD-23), August Pfluger (CD-11) and Texas Congresswoman Kay Granger (CD-12), along with Nebraska Congressman Adrian Smith (CD-3) and Oklahoma Congressman Frank Lucas (CD-3) for supporting our efforts to have the Port-to Plains Corridor designated as a future interstate.
The bill includes language designating the Ports-to-Plains Corridor in Texas and New Mexico as a Future Interstate Highway. The $715 billion package approved by the House includes a $547 billion surface reauthorization bill along with $168 billion for drinking and wastewater infrastructure.
H.R. 3684 would provide budget authority over the 2022-2026 period for the Department of Transportation (DOT) to continue operating programs funded from the Highway Trust Fund. The bill also would authorize the appropriation of funds for rail programs and certain other transportation programs administered by DOT and other federal agencies.
The House Bill also includes the following Congressionally Directed Projects along the Ports-to-Plains Corridor:
$11.8m for Phase 3A -SL 88 from Memphis to CR2240 Ave U (TXDOT Project ID: 1502-01-029) Lubbock, Texas

$8.1m for Phase 3B- SL 88 from Chicago Ave to Memphis Ave. (TXDOT Project ID: 1502-01-030) Lubbock, Texas

3.25m for U.S. 287 from Boise City North to Colorado (Ports-to-Plains Corridor)

$10m for L62A Heartland Expressway Phase III in Minatare, Nebraska
The U.S. Senate is now working on its version of the bill, which has passed the Environment and Public Works (EPW) Committee and the Commerce Committee and is awaiting action by the Finance Committee and by the full Senate. The Senate version does not yet include language for designating the future interstate in Texas and New Mexico, so the focus for Ports-to-Plains now is to get the designation into the Manager's Amendment or a separate amendment when the bill goes to the Senate floor.
Once the Senate passes its version of the reauthorization bill, the Senate and House will take it to the Conference Committee to reconcile the two versions.
The good news is because the designation language is in the House bill, it will be considered for the final reauthorization bill, however, having the designation language in both the House and Senate versions makes it more likely to be included in the final version.
Texas Senators John Cornyn and Ted Cruz are key, along with New Mexico Senators Ben Ray Lujan and Martin Heinrich in the success of this effort.
---
Save the Date for the Heartland Expressway Association Annual Meeting!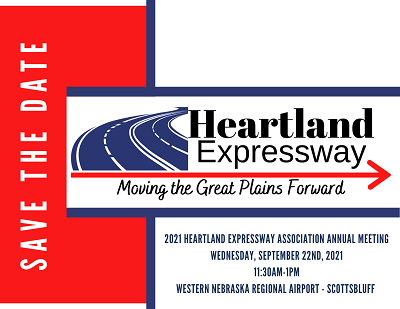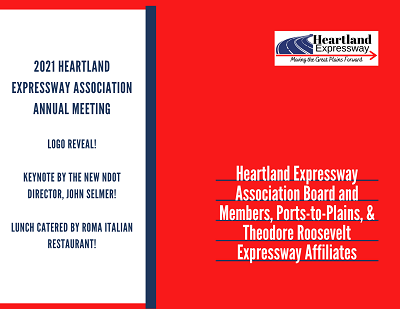 ---
Check out the newest Ports-to-Plains Video!