Things to Do in Eagle Pass
Eagle Pass Golf Course
2149 Del Rio Boulevard #309
Eagle Pass, TX 78852
(830) 773-9761
Why You Should Go
Eagle Pass Golf Club features nine holes and 18 tee boxes for a total of 6,217 yards. The municipal golf course's large fairways, water hazards, and gentle greens offer a nice challenge for players of all skill levels.
---
Fort Duncan Museum
400-, 450 Bliss St
Eagle Pass, TX 78852

https://whichmuseum.com/museum/fort-duncan-museum-eagle-pass-17091
Why You Should Go
If you're a major history buff, or just want to discover more about Eagle Pass, the Fort Duncan Museum might be worth a visit to you! Fort Duncan was originally built to be a US Army Base that served as protection for the first US settlement on the Rio Grande. So it's most fitting that this wonderful historic fort is now being used as a museum that showcases the history of Eagle Pass from its colonial past up till the 1900s. Some of the highlights include attractive tales of this Wild West Era fort and also contains some pictures of the somber history of the Japanese encampment in Crystal City, Texas. All information presented in this museum is neat and interactive, so you definitely won't get bored while you're wandering through the museum.
---
Jando Guedea Park
413 Nueces St.
Eagle Pass, TX 78852
https://eaglepasstx.com/jando-guedea-park/
Why You Should Go
If you're looking for a family-friendly location, look no further than Jando Guedea Park. Located in the historical part of the city, this park has plenty of greenery, which adds to the beauty of this park. If you're an avid walker, definitely check out their lovely and level walking trails. Or if you have children, play with them on the state-of-the-art playground set and you'll definitely see the huge grins on their face. An interesting thing about this park is that it has 23 different memorial benches, so consider spending that time discovering all of them for yourself.
---
Kickapoo Lucky Eagle Casino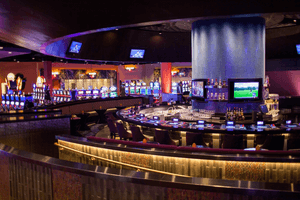 794 Lucky Eagle Dr.
Eagle Pass, TX 78852
https://luckyeagletexas.com
Why You Should Go
Kickapoo Lucky Eagle Casino Hotel, owned and operated by the Kickapoo Traditional Tribe of Texas, is the largest casino in Texas. Established in 1996 and nestled along the Rio Grande River in Eagle Pass, the casino provides 24-hour gaming excitement! It features over 3,300 slots, a private poker room, and live bingo. It also offers a variety of delicious dining options like IHOP, Wok INN, Freddy's Steakburger, and Kickapoo Lucky Eagle's own; Grande Pizza, Red Sky Grill, Eagle Eats and the hotel just steps away from the gaming floor! Weekend live entertainment and monthly promotions, often featuring cash or car giveaways, rounding out a winning experience for guests. Come & Play!!!
---
Maverick County Lake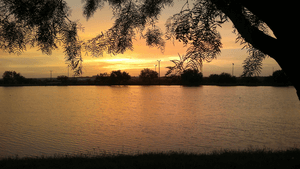 2424 East Main Street
Eagle Pass, TX 78852
(830) 773-1111
https://www.eaglepasschamber.com/slider-parent/maverick-county-lake/
Why You Should Go
Grab your fishing pole and picnic basket and head to the city's local pond on Main Street. The lake area features playground equipment, softball fields, a fishing pier, a picnic area, and a 1.5-mile walking and jogging trail.