---
Ports-to-Plains Alliance Annual Conference Registration Open
"I don't for a moment believe that we can turn back the wheels of progress."
-- Theodore Roosevelt
JOIN US FOR THE 22nd ANNUAL CONFERENCE IN NORTH DAKOTA!
The City of Williston is once again pulling out all the stops to host this conference on October 15-17, 2019. The conference agenda focuses on moving the WHEELS OF PROGRESS forward to an opportunity to see the best of North Dakota including the conference venue, the new Mountrail-Williams Electric Cooperative, a networking reception at Black Magic Harley Davidson, a tour of western North Dakota including Watford City and the North Unit of the Theodore Roosevelt National Park and a dinner at Rough Rider Center in Watford City.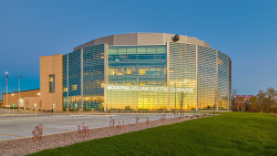 Agenda Highlights
FREIGHT NOT TURNING BACK
Panel will explore the status of freight in the Ports-to-Plains Region
for permitting and new technology
ENERGY WHEELS FORWARD
Panel will discuss the connection between the transportation
system and energy production
PROGRESSING THROUGH TRANSPORTATION REAUTHORIZATION
Jack Schenendorf, Federal Consultant, Covington & Burling
PROGRESS WITH A WIDE PERSPECTIVE
Brad Bekkedahl, North Dakota State Senator, Williston City
Commissioner and Ports-to-Plains Board Member
Keeping Watching your email for additional exciting Agenda Announcements
---
Progress on Designation of Future Interstate
West Texas organizations have strongly supported the extension of Interstate 27 and Future Interstate Designation both north of Amarillo and south of Lubbock. Ports-to-Plains Alliance has received 66 resolutions from West Texas supporting designation of a future interstate as well as resolutions from Oklahoma and New Mexico that also support the designation in Texas.
Has your business submitted a resolution?
Download the Texas Resolution. Execute, scan and send to Duffy Hinkle at duffy.hinkle@portstoplains.com.
Based on the Texas success, there are now efforts to obtain support for Future Interstate Designation of the Ports-to-Plains Corridor in New Mexico, Oklahoma and Colorado, a portion of the Heartland Expressway between Limon and Brush in Colorado, and the Theodore Roosevelt Expressway in South Dakota, North Dakota and Montana.
Download the Colorado Resolution. Execute, scan and send to Joe Kiely at joe.kiely@portstoplains.com.
---
Successful Heartland Expressway Annual Meeting
The Heartland Expressway Association held its Annual Meeting in Kimball, Nebraska on August 15, 2019. The Association welcomed U.S. Representative Adrian Smith and Nebraska Senator John Stinner along with Joe Kiely, Vice President of Operations for the Ports-to-Plains Alliance.

Heartland Expressway Board of Directors, Congressman Smith and Senator Stinner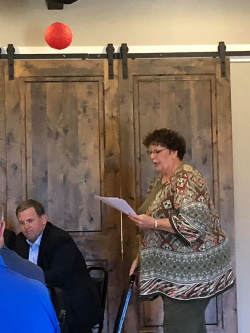 Deb Cottier, Chair, Heartland Expressway Association
Congressman Adrian Smith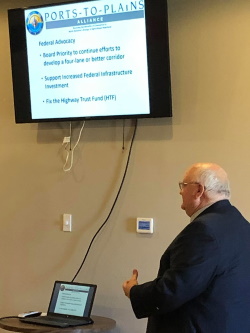 Joe Kiely, Ports-to-Plains Alliance