---
Initial Ports-to-Plains Advisory Committee Meeting on October 1st
Why do you need to consider attending the Ports-to-Plains Advisory Committee Meeting in Lubbock on October 1, 2019?
While the Ports-to-Plains Alliance has received sixty-eight (68) resolutions supporting the Future Interstate Designation for the Ports-to-Plains Corridor in Texas, our work has just begun.
Through the efforts of Representative Price and Senator Perry, House Bill 1079 was passed by the Texas Legislature and signed by Governor Greg Abbott directing TxDOT to conduct a comprehensive study of the Ports-to-Plains Corridor. However, our work is not done. HB 1079 requires a study that must evaluate the feasibility of, and the costs and logistical matters associated with, improvements that create a continuous flow, four-lane divided highway that meets interstate highway standards to the extent possible, including improvements that extend Interstate 27 south between Lubbock and Amarillo including the loop through Midland and the direct route through Big Spring and the extension of Interstate 27 north to both the Texas/New Mexico and Texas/Oklahoma borders. Getting HB 1079 approved and signed is not the end of the work.
Showing continued support at the Ports-to-Plains Advisory Committee meetings will be important to obtaining the support of TxDOT as well as the Federal Delegation representing the Ports-to-Plains Region.
Congress is considering Transportation Reauthorization legislation in both Senate and House. We are needing support from the Federal Delegation for legislative language that designates the Texas corridor as a Future Interstate. Senators Cornyn and Cruz as well as Representatives Thornberry, Arrington, Conaway, Hurd and Cuellar are evaluating the support for the designation, not just by those who submitted resolutions but by their individual constituents.
That is where your presence is important. The Ports-to-Plains Advisory Committee meetings, scheduled to be alternated between San Angelo and Lubbock, at least twice a year through the end of 2020 need your presence.
After TxDOT identifies the Segment Committees required by HB 1079, meetings will be held regionally according to segment. Your participation in the Segment Committees will be just as important.
We must demonstrate not only to TxDOT, but to our U.S. Senators and Representatives that the Future Interstate Designation in Texas is a major priority. The greater the local commitment to the Advisory Committee and Segment Committees, the greater the demonstration of support. We completely understand that this is a very busy time for each of you, but this is a one-time opportunity to change the economic future of the Ports-to-Plains region.
If you have not already registered, please register for the October 1st Ports-to-Plains Advisory Committee Meeting and let us know if you plan to join us for lunch on October 1st.
Please feel free to contact Ports-to-Plains staff with questions.
Joe Kiely, Vice President of Operations
joe.kiely@portstoplains.com
719-740-2240
Duffy Hinkle, Vice President of Membership and Marketing
duffy.hinkle@portstoplains.com
806-368-6235
---
Keynote Speakers Announced for Ports-to-Plains Alliance Annual Conference
Williston, North Dakota is the place to be on October 15-17, 2019 for the 22nd Annual Ports-to-Plains Conference. The speaker listing is led by by two North Dakota elected officials who have a long history with the Theodore Roosevelt Expressway and the Ports-to-Plains Alliance.
North Dakota Lieutenant Governor Brent Sanford will present the Luncheon Keynote on Wednesday October 16th. Sanford was elected North Dakota's 38th lieutenant governor on November 8, 2016, and took office on December 15, 2016. A Watford City native and third-generation business owner, Sanford served as mayor of his hometown from 2010 to 2016 and as a city councilman for four years before that. He served on the Board of Directors of the Theodore Roosevelt Expressway Association prior to being elected Lieutenant Governor.
The Opening Keynote Address on the morning of Wednesday, October 16th will be Dr. Brad Bekkedahl. Dr. Bekkedahl's record of service is very impressive. A practicing dentist, he also served as a North Dakota State Senator, Williston City Commissioner, Colonel in the North Dakota Army National Guard, Treasurer of the Theodore Roosevelt Expressway Association and Secretary of the Ports-to-Plains Alliance. Bekkedahl is a long-time advocate for transportation progress.
These two keynotes are just the tip of the iceberg as experts on freight movement, energy development, federal and state transportation policy, and economic development highlight the agenda. REGISTER NOW!
---
TxDOT Commits Over $900 Million to Ports-to-Plains Projects in UTP
The Texas Transportation Commission and TxDOT use the Unified Transportation Program (UTP) as TxDOT's 10-year plan to guide transportation project development. The UTP authorizes projects for construction, development and planning activities and includes projects involving highways along with planning and project selection processes for state funding in modal areas of aviation, rail, public transportation, and state and coastal waterways. The UTP serves as a communication tool for stakeholders and the public in understanding the project development commitments TxDOT is making.
On August 29, 2019, the Texas Transportation Commission approved the Texas Unified Transportation Program beginning in 2020. "The Unified Transportation Program (UTP) represents our commitment to improving the quality of life for all Texans. The 2020 UTP identifies planned investments totaling $77 billion in infrastructure improvements over the next 10 years that address TxDOT's strategic goals in the areas of safety, preservation, congestion relief, and connectivity. Consistent with direction from Governor Greg Abbott and our commitment to the Texas Clear Lanes program, we are allocating some $28 billion of this $77 billion to address our most critical congestion improvement needs in the state's five major metropolitan areas and other congested areas around Texas. Together, we are solving Texas' most pressing transportation needs." — J. Bruce Bugg, Jr., Chairman of the Texas Transportation Commission.
Within the UTP, the Commission approved Ports-to-Plains infrastructure improvements, including loop projects in Amarillo and Lubbock, of over $900 million over the 10-year period. Below are links to the specific fact sheets and projects lists for each TxDOT District along the Ports-to-Plains Corridor.
Current projects such as the Big Spring Relief Route, and planning efforts like the relief routes in San Angelo and Sonora are already funded and are not included in this listing.
---
Public Meetings - Texas Transportation Plan (TTP) 2050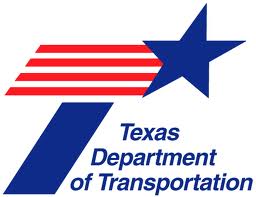 The Texas Department of Transportation (TxDOT) will host a second series of open houses to gather public input as part of developing the Texas Transportation Plan (TTP) 2050. TTP 2050 is the State's multi-modal, long-range transportation plan and serves as the guiding policy document to address the state's transportation needs. TTP 2050 will include strategies for the development, construction, and implementation of projects and services for all transportation modes, and information about emerging transportation technology (e.g. self-driving cars) and emergency operations.
TxDOT wants to hear from you as it plans for the future of Texas transportation. Round 1 outreach meetings gathered stakeholders' feedback on statewide goals and objectives, regional priorities and challenges, and transportation behaviors and preferences. For Round 2, TxDOT wants your input on funding choices and how you would invest in improving TxDOT's system performance. Also new for Round 2 is an interactive investments tool and a series of story maps on the Texas rural transportation system, emergency operations, and on the transportation modes that TxDOT plays a role in.
Tuesday, Oct. 1, 2019
5:30-7 p.m.
TxDOT Amarillo District
HR Conference Room
5715 Canyon Drive
Amarillo, TX 79110
Wednesday, Oct. 2, 2019
5:30-7 p.m.
TxDOT Lubbock District
Mesquite Room
135 Slaton Road
Lubbock, TX 79404
Monday, Oct. 21, 2019
Time TBD
TxDOT San Angelo District
Training Room
4502 Knickerbocker Road
San Angelo, TX 76904
---
Our View: Vet school groundbreaking latest in series of great moments
AJ Media Editorial Board
This past Thursday, well, let's just say that things are starting to get real.
Texas Tech University officials hosted the latest in a series of most important moments just a few short days ago with a groundbreaking ceremony for the institution's much-anticipated and much-celebrated school of veterinary medicine. The event took place on the Texas Tech University Health Sciences Center Amarillo campus.
It is difficult to overstate the significance of what the vet school means to Tech and the people of West Texas and beyond. Never mind that it will become only the second school of veterinary medicine in the state and the first in 100 years. Never mind that it will be placed in the heart of cattle county. Never mind, even, the political jousting that took place along the way.
This is an achievement in collaboration, a testimony to what happens when the people of West Texas put their hearts and heads together on an innovative collective vision that will change the trajectory of a region for generations to come.
Texas Tech President Lawrence Schovanec hit it on the head:
"This is indeed a time to celebrate a historical achievement that really results from the cooperation and leadership that captures the synergies of education, city and state government, industry and individuals of exceptional vision and generosity," he said in our story.
Over the months to come, the academic building will take shape on the north side of the existing TTUHSC campus and will be called the School of Veterinary Medicine Amarillo Campus. Plans call for the school to open for the fall 2021 semester with anticipated enrollment of 60 students.
"This is a great example of who West Texans are and what they can do," Schovanec said. "This will be the first school of veterinary medicine in Texas in 100 years and the first veterinary school established by a public institution in nearly four decades."
At some point in the future, there's a great book to be written about Tech's years-long quest for a vet school. The institution's blueprint to move the project from idea to reality will make an excellent case study in future years. To their credit, Tech officials never took their eyes off the end in mind, focusing solely on what a vet school would mean for this region and beyond.
There was never a thought about competition with the Texas A&M vet school, considered among the best in the country, only singular attention on what would be best for Tech and its considerable West Texas footprint. The hope here is one day the two institutions will find ways and means to work together on vet-related initiatives in the best interest of the state.